Company Brochure
One-Stop Bitcoin
Mining Shop
ENERGY MONETIZATION AND
ENVIRONMENTAL SOLUTIONS
America's Energy Services
Company for Bitcoin Mining
Looking to increase profits and reduce emissions? MinerBeast delivers an end-to-end Bitcoin mining solution that provides everything you need, from energy procurement to data center manufacturing to installation and mine management.

Our wholly-owned and affiliate companies are industry leaders in energy procurement, manufacturing, and electrical distribution and installation. We deliver a unique combination of talent and facilities to build, deploy and manage your Bitcoin operation, producing a new source of cash flow from underutilized power and turning your emissions remediation program into a profit center.
OUR TURNKEY SERVICE INCLUDES:

Energy procurement by our leading electricity services company founded in 2011

Manufacturing of data centers at our world-class Houston facility

Complete site preparation (construction and electrical) by our plant construction team

Mine management services from our network of established mining companies

Mining computer hardware procurement with pre-shipment verification and testing
Our energy procurement unit is a leading digital procurement service for retail electricity. We have longstanding contractual relationships with the major electricity companies, as well as flare gas operators and off-grid renewable power sources, which provide low-cost energy for our mining clients. We offer climate-friendly solutions and operate green energy platforms in partnership with national energy providers. And to reduce electricity costs and help stabilize the grid, we provide demand-response and CP3 solutions.
Industrial flare operation (left), control center at electric substation (top right), solar installation in Texas (bottom right)
We custom manufacture MinerBeast data center containers at our 20-acre facility near Houston, which has a long history of fabricating large modular structures for drilling rigs, including customized power distribution and control centers for extreme land environments around the globe. The facility's clients include Shell, Exxon, Chevron, General Electric and other Fortune 500's. We have over 200,000 sq. ft. of fabrication capacity under roof and offer air-flow and immersion designs for data centers.
MinerBeast manufacturing bays near Houston (top left), aerial view of 20-acre property (bottom left), offshore living quarters with 30 containers (right)
Due to our scale and efficiencies, we offer competitively-priced mining data centers with the same quality, service and safety record that we deliver to our global industrial clients:
SEASONED PRODUCTION TEAM: Our production team members each have over 20 years experience in manufacturing modular structures that meet the demanding specifications and safety requirements of the world's largest industrial companies. We also have an in-house engineering and design team, and design specialists in mining.
ESTABLISHED SUPPLY CHAIN: With our many years in manufacturing, we have an established supply chain of top domestic and global suppliers of electric equipment, and air filtration and immersion equipment. We also offer unique high-performance materials that optimize uptime and protect your investment by reducing equipment failures.
CAPACITY: We take orders for up to 30 data centers per month. Containers and equipment have applicable UL designations. Facility includes on-site blasting and painting, 5-60 ton overhead cranes, a 290-ton crawler crane and assembly pads.
CERTIFICATIONS: Our certifications include ISO 9001:2015, ASME "S", National Board "R", TDLR IHM (for UL installations) API- Q1 (9th Edition), API- 4F, NEC certified (electricians), NCCER certified (electricians), Master Electrician (certified), TDLR certified integrator. We have a complete QA/QC staff and host third party client inspectors on site.
QUALITY WORKMANSHIP IN ALL CRAFTS: Your data center will be constructed with highly skilled and certified craftspeople in all fields, including electricians, welders and pipefitters, as well as instrumentation, HVAC/air filtration and solar specialists.
CORNERSTONE OF SAFETY: Our stellar safety record, which is a requirement for doing business with our Oil & Gas clientele, is important to our sophisticated mining clients and their institutional investors.
(Electrical and Construction Services)
The MinerBeast electrical and construction services team provides the expertise and coordination you'll need to assure a smooth, on-schedule deployment without cost surprises. We provide everything you'll need, from project management to startup support:
PROJECT MANAGEMENT AND ENGINEERING: site design and equipment layout, lighting, cables and cable tray design, wiring and interconnection configurations.
PROCUREMENT OF SITE EQUIPMENT: transformers, generators, control room and skids.
SITE CONSTRUCTION: concrete pads, access roads, electrical connections with substations and utility poles, pipework, trenching and conduit, and cable routing.
EQUIPMENT & INSTALLATION: data center, control room, transformers, generators, pipeline construction and connections.
INTEGRATION & TESTING: electrical testing and QA/QC for equipment installation, wiring connections, transformers, panel boards and air systems.
FIELD INSTRUMENTATION AND MONITORING: telecom system integration and compatibility, including access control, CCTV monitoring, and alarm systems.
Trenches for conduit and cables (left), mine transformer installation (center), control center with helideck (right)
ASIC procurement is often a significant barrier to entry for miners. Our affiliate ASIC Trading Desk streamlines the process, providing support both during and after purchase. We help reduce the hassles and risks of selecting and procuring mining hardware, offering new, used, and futures options. Our established partnerships with global hardware suppliers, repair centers, cleaning and testing services, and logistics providers deliver an efficient one-stop solution.
MinerBeast connects you with vetted, established Bitcoin mine management companies in case your core business is not mining. MinerBeast matches prominent mine management partners specializing in each energy type that can operate and manage operations of any size. Let us match you with a proven, sophisticated mining company that meets your objectives.
"MinerBeast has brought together its leading energy procurement company, fabrication facility, rig supplier and experienced mining management teams to offer a unique one-stop shop for the mining community, energy generators and industrial clients."

FRANK EAKIN
MinerBeast, President
Digital Platform with Unique Content and Connections
for Commercial and Home Miners
MinerBeast.com is our free online resource journal for the mining community. For commercial miners, we feature insightful information on low-cost energy sources, opportunities and connections, supported by in-depth guides and videos in each edition.

For the home mining market, we have partnered with quality co-location operations and optimized the user experience to appeal to a broader audience, which will allow us to introduce home mining to our large residential user base in retail electricity. The platform is backed by our 20-person digital team which operates the leading retail electricity sites in de-regulated energy states, in partnership with the nation's top energy providers. Check out our Texas residential energy comparison site at HomeEnergyClub.com (it's like an Expedia site for electricity) and our other platforms.
Want to join our referral program to receive MinerBeast leads for your company?

Contact us at:

Partner@MinerBeast.com
MANAGEMENT AND OWNERSHIP TEAM
FRANK EAKIN
President

MinerBeast was founded by Frank Eakin, a recipient of the Ernst & Young Entrepreneur of the Year Award for the Energy Sector and a member of the E&Y Hall of Fame. Frank's energy career began in 1993 in Houston with his acquisition of an inland barge shipyard. By 1997, the shipyard had diversified into the offshore oil and gas industry and consolidated much of the Houston-Galveston shipbuilding industry. His Galveston shipyard fabricated major components for semi-submersible oil rigs, including modular data centers. Frank founded our digital energy procurement company in 2011, and owns a top movie tie-in publishing company he started in 2003, which partners with Amazon/Audible.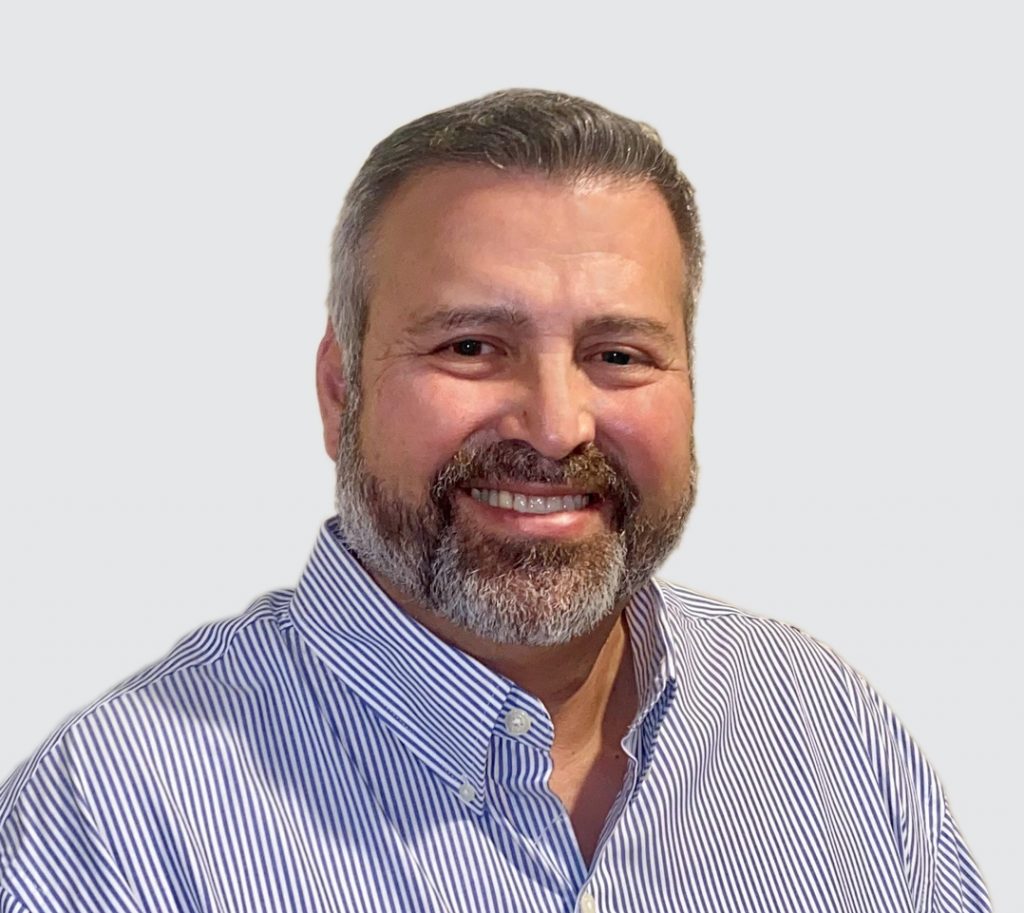 MARIO SALINAS
Fabrication JV

Frank partnered with his long-time fabrication colleague, Mario Salinas, in a joint venture to produce MinerBeast mobile data centers at the company's fabrication facility on the ship channel near Houston, Texas. Mario has over 30 years of experience in energy industry fabrication, electrical services and construction services. Emphasizing quality and safety, Mario has designed and overseen major projects for multinationals in the offshore and petrochemical industries. He co-owns and operates one of the largest rig-up and fabrication yards in the Houston/Gulf Coast area.